We boast nearly a quarter of a century of experience in having successfully distributed and serviced a variety of musical instruments. We are also a manufacturer of a wide range of orchestral accessories.
We believe that continuous development is an integral part of any successful business, which is why we never stop improving our products. Our priorities are:
durability
user-friendly design
workmanship excellence
The range of products we offer includes:
chairs for orchestral musicians
chairs and podiums for conductors
choral risers
music stands
specialist instrument stands
light fittings
To meet the needs of our customers, we have created a new product line:
All our products are made of certified materials and assembled with the utmost care by highly-skilled craftsmen. This guarantees flawless quality in everything we make and the reliability that you seek in a product.

We operate internationally and our orchestral gear — chairs, music stands, podiums and risers — may be found in some of the greatest Polish concert halls as well as in a number of significant cultural venues across the Old Continent. We are convinced that cooperation with us holds promise for long-lasting mutual satisfaction.

Our products meet the most rigorous standards on flammability, toxicity and durability

We offer mobile service.
flexibility of operation
We meet our customers' individual expectations.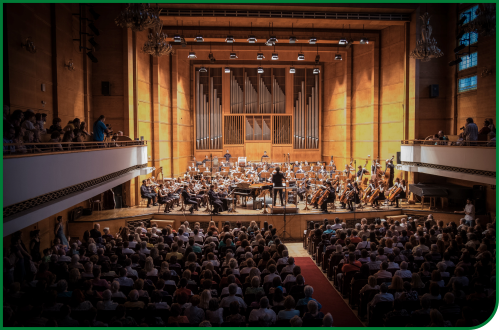 comfort of use
Our products are designed with the performer in mind by facilitating long hours of practice and maximising stage performance.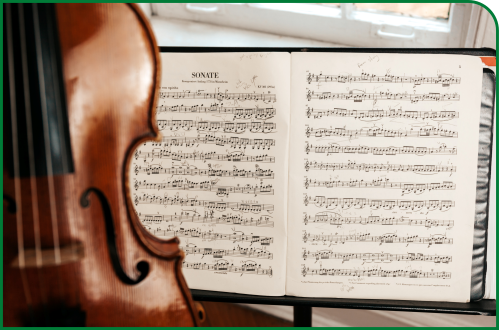 precision of workmanship
A careful combination of the right components is what determines our products' robustness, ease of use and elegant look.
long working life
The orchestral equipment we manufacture comes with a guarantee of a long and trouble-free usage.
international business experience
We supply chairs, music and instrument stands, podiums and risers to some of the largest music centers in Europe and in the world.
Music stands & acoustic covers